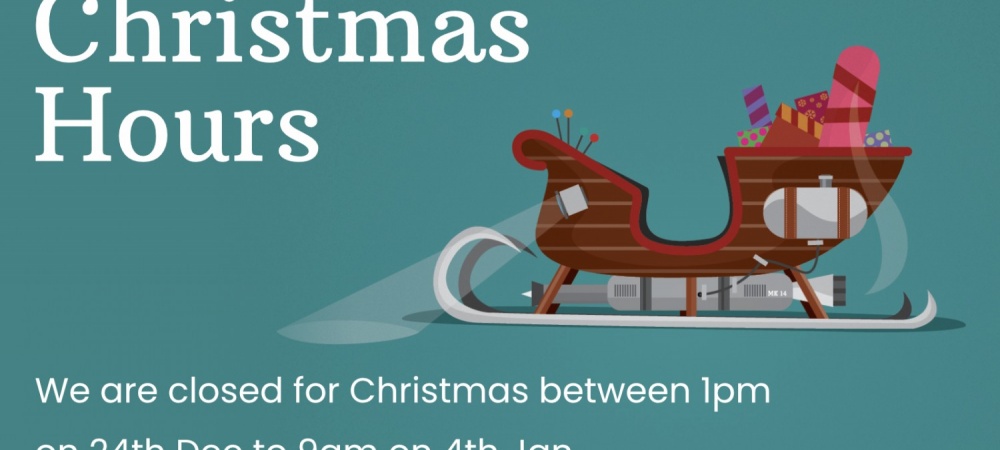 Christmas Opening Hours and Update
Yup, it's Christmas again! And, while the festive activities may be more muted this year, Santa is grabbing his face-mask and loading up his sleigh from his covid-secure workshop.
I think we can all agree - this year didn't quite go how we were expecting! Still, with the year ending on a more optimistic note with the coronavirus vaccine roll out , our thoughts are turning to what we've managed to achieve in difficult circumstances in and how we are looking forward to a safer and healthier 2021.
Over the last 12 months;
we launched two of our largest web projects to date
created and rolled out a new live streaming platform
refurbished and expanded our office
welcomed two new members of the team - with Efi Caka joining us as a Web Developer and Marianne Rawlins joining as our Accounts Assistant.
Christmas Opening Hours
We are planning to shut down over Christmas as usual. Please note that our last day in the (virtual) office will be the 24th December and we will reopen again on Monday 4th January. Our phone lines will close at 1pm on 24th, but we remain available for any urgent queries after this time by contacting our support number, 01793 239114.
Change Freeze
To ensure that any major change or release can be adequately supported and monitored over the Christmas period, we will be freezing any new releases from 22nd December. If you are aware of any upcoming changes that you have not already made us aware of and would like to discuss how to plan for these around the holiday period, please contact us to discuss.
Swindon Toy Appeal
We know this has been a challenging year for many people, both professionally and personally, and our year has certainly been no exception. As thoughts across the UK turn to re-building and adapting to the new climate, we wanted to do something to help our local community. So, this year, on behalf of our clients and our team members, we have made a financial donation to Swindon Toy Appeal.
Run by churches from across the borough of Swindon; the appeal has seen a dramatic increase in the number of children needing a helping hand, and we hope that our donation will aid in more children being able to enjoy a Christmas this year. For more information on the appeal or to get involved, visit their website.
Add a bit of festive cheer to your website
You may have noticed our website is looking more festive than usual - If you'd like to add the same snow effect to your website, here's a blog by our Senior Developer, Chris Snowden, about how to achieve the same. If you are already a Pixel Pixel customer and would like to add it to your site, contact us and we'd be happy to help.
https://pxpx.co.uk/blog/article/christmas-snowflake-animation
Whether you have a small family Christmas at home planned or a socially-distanced celebration over Zoom; we'd like to wish everyone a Merry Christmas and a healthy and happy 2021.