7th birthday
As another 12 months tick away, we are celebrating entering our seventh year of operations. We're not going to talk about the wider world events of the past year – goodness knows, we've all heard enough about those at this point in time!
Happy birthday to us – Pixel Pixel is seven!
So, here's a rundown of the exciting things that have happened at Pixel Pixel over the past 12 months.
More than just outstanding web development
Our sixth year was filled with a more diverse range of web projects than ever! The past year has seen our development, creative and strategy services really shine. Our collective skills have been put to the test this year on everything from ground-up design and build programmes to streaming platforms and web apps.
We took on one of our most complex eCommerce design and build projects to date. We partnered with Carlton Services to merge their existing sales (Magento) and service (WordPress) websites into one fully functional and easily navigable website.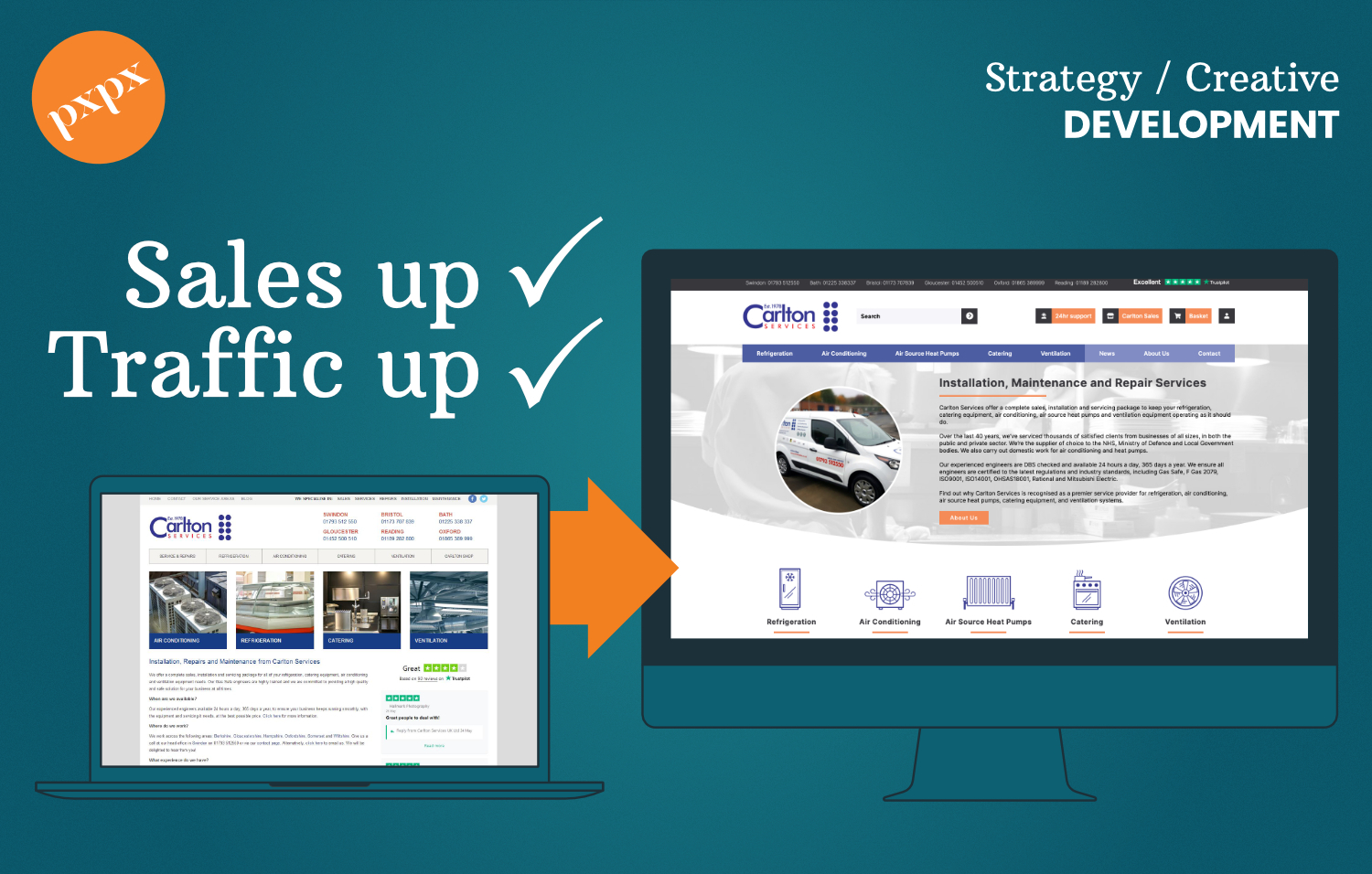 Building from the ground-up in WordPress, the team created the website design, wireframing, information architecture, website copy and user journeys before building a unified, fast and functional website.
"The whole design and build process was very easy to follow and we were kept informed at every decision. The website launched without any issues at all and in the 5 months since it has gone live we have noticed an increase in Sales, Contact Forms, our CPC has dropped, our ROI has increased, there is not one negative thing to comment about our website."
 Adam Carlton, Managing Director at Carlton Services
Over the coming months, we'll be talking a lot more about our creative and strategic services and how they can add more value to you. We'll also be relaunching pxpx.co.uk to reflect better our capabilities across all areas of web strategy, creative design and development.
Pixel Pixel is recruiting
As well as adding two new team members this year, we are looking to further bolster our strategy, creative and development experts. We are currently looking for an experienced full stack developer to join our tight-knit team in Swindon.
If you know anyone who wants to join a friendly and forward-thinking web agency in Swindon, the full job description is available on our website . Applications can also be made via [email protected].
We will also be hiring a marketing apprentice for a Level 3 apprenticeship opportunity over the coming months. Please keep your eyes on our website and social media for more details.
What we've been talking about
To hear more from our creative, strategy and development experts, you can follow our blog, where our experts share their insights on everything web-related.
Over the past 12 months, we've looked at why UX is critical to the success of your website , how the right CTAs can improve your conversion rates , how to navigate the creative sign-off process , and improving your content visibility on social media.
You can also follow us on LinkedIn, Twitter, Facebook, Instagram and over at our new YouTube channel for regular industry news and best-practice tips and advice.
A thank you from Pixel Pixel
This just leaves us to thank all our clients, partners and referrers for your support over the past year. We look forward to what the next twelve months will bring as we continue to build upon our services to add more value to you and your customers.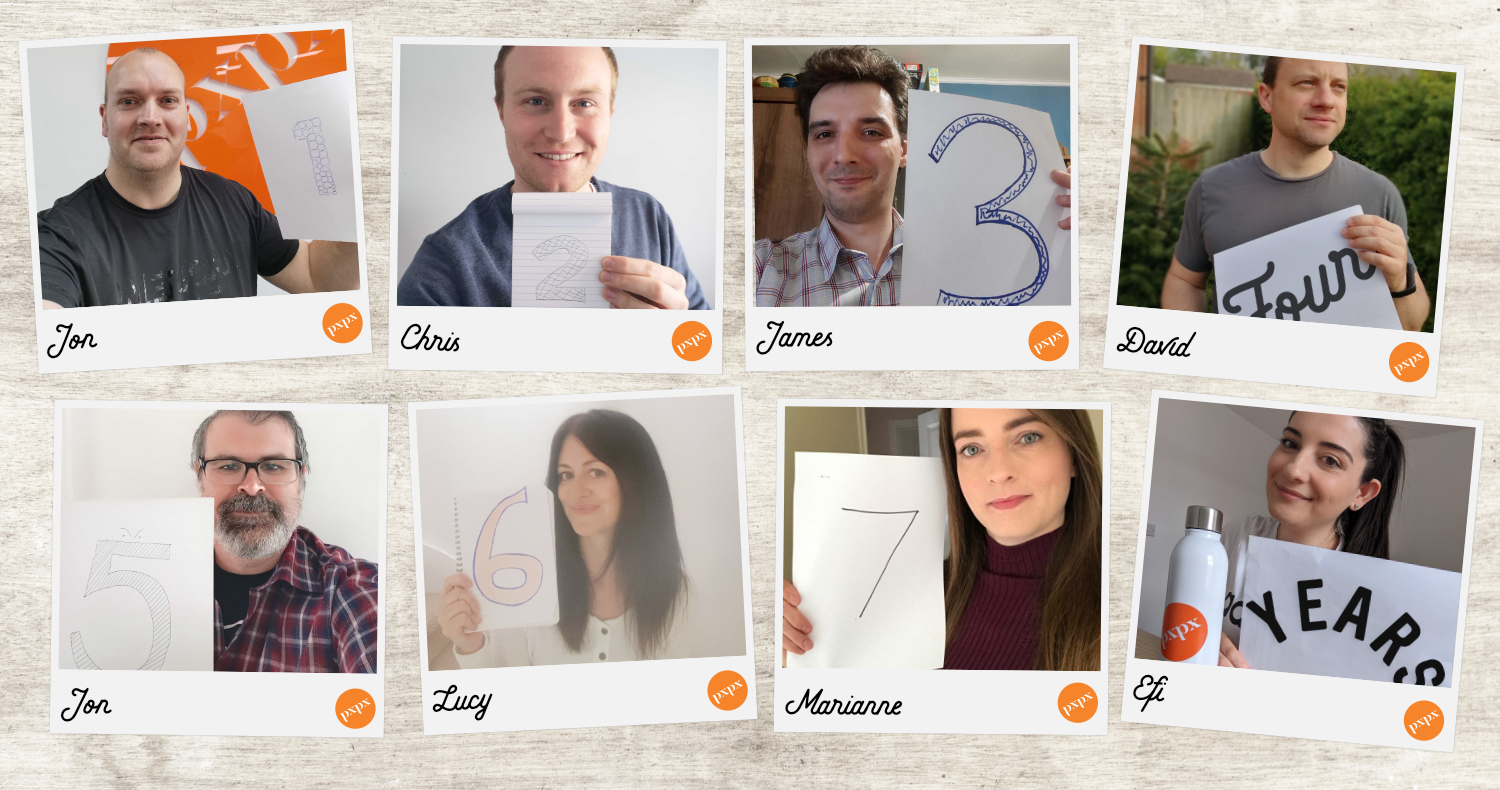 Thank You,
Jonathan Rawlins